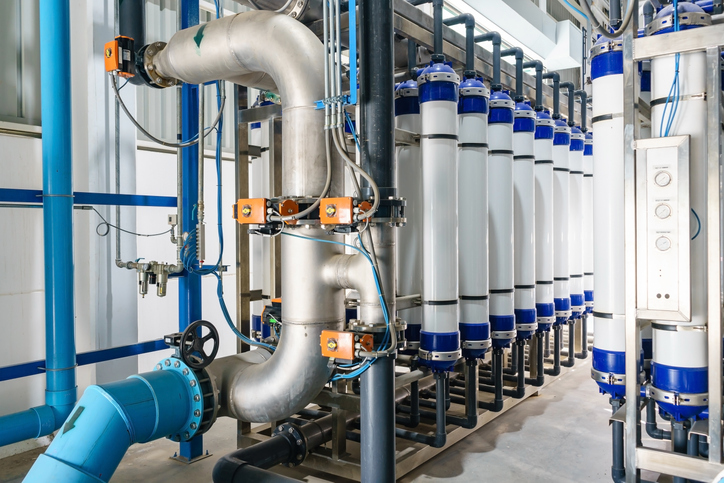 Filtration has always been a major part of the food and beverage industry, keeping food items fresh and safe for consumers. The use of filtration systems is heavily relied on by the industry, used to separate liquids and solids through a membrane (porous material).
Students interested in understanding food processing systems will benefit from learning more about filtration. Filtration and membrane technology has experienced a significant boom since the 1970s, reflecting changing industry standards. These new developments might be particularly helpful for students wanting to join the food industry. Here's a closer look at the process of filtration and its benefits for students interested in food safety, quality, and technology.  
A Brief Guide on How Filtration Works 
Filtration works by separating two individual components in various food items (like liquids and solids) through the application of filter paper. This results in cleaner food items, allowing industry professionals to ensure the safety and quality of their products. Various items and materials can be sorted in this way, targeting contaminants ranging from grain and sand to bacteria and viruses. Examples of filtration processes include the following:
Separating oil and grease 

Membrane filtering 

Sludge removal

Sedimentation 
Filtration technology can be categorized into pressure filtration (relying on the use of pressure on the feed side) or vacuum filtration (through the use of a vacuum on the filtrate side). Ultimately, it improves food production, contributing to food safety while minimizing waste. In order to ensure the best environment for these filtration systems, food technology experts will need a solid understanding of food sanitation measures and top hygienic practices. 
The Benefits of Filtration Explained for Food Technology Students 
Filtration has many benefits, playing a key role in maintaining food product freshness, increasing product shelf life, and strengthening or improving food flavours. In this way, filtration technology is crucial in food quality and safety—with it being widely relied on in various aspects of the food and beverage industry. Examples of these industries and the way they are influenced include: 
Wine or beer production: removing sediments and sand dirt particles from the wine through trap filtration, removing spoilage organisms (like yeast) through fine filtration and sterile membrane filtration. 
Soda production: using filtration to de-chlorinate water, trap fine particles, and to separate/manage microorganisms.
Filtration has many benefits that can optimize the production of food and beverages, speeding up the process while maintaining high-quality standards. Through the use of filtration processes, industry professionals can easily separate unwanted particles from food items and waste streams—enhancing the concentration of certain aromas and flavours as well as purifying numerous food items and products.
Notable Mentions for the Use of Filtration in the Food and Beverage Industry
Students in food technology training will learn the importance of complying with food safety regulations and guidelines. Employing filtration technology can often address existing safety and quality issues. For example, the use of filters is suggested by The Canadian Food Inspection Agency in their document, "Water for use in preparation for food," as a way to address contamination and separate undesirable contaminants. 
Knowing how to implement the Hazard Analysis and Critical Control Points (HACCP) system can prepare students to correctly employ filtration technology—giving them the necessary information on when to use them and how best to maintain these systems.   
Are you interested in getting your food technology diploma?
Contact AAPS for more information!