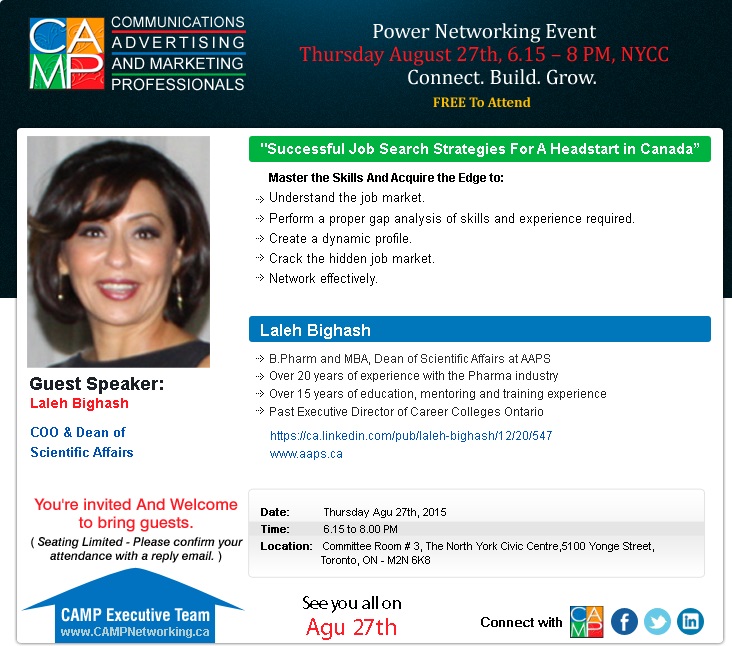 ---
Power Networking Event
Date: August 27, 2015
Time: 6:15 pm to 8:00 pm
Location: Committee Room 3, The North York Civic Centre, 5100 Yonge Street, Toronto, Ontario M2N 6K8
---
We are thrilled to announce that AAPS' Dean of Scientific Affairs, Laleh Bighash, has been asked to speak at CAMP's Power Networking Event on Thursday, August 27, 2015.
Her talk, titled "Successful Job Search Strategies for a Head Start in Canada," offers attendees the opportunity to learn effective strategies that will help jump start their career in the Canadian work environment.
Sharing what she has learned from her experience as a newcomer, industry professional, educator and mentor, Dean Bighash will cover the importance of networking, understanding the job market and how to create a dynamic profile. This is a wonderful opportunity to learn and connect with an individual who has over 20 years of experience in the Pharmaceutical Industry.
This event is free but registration is required. Email mycampnetworking@gmail.com to register.