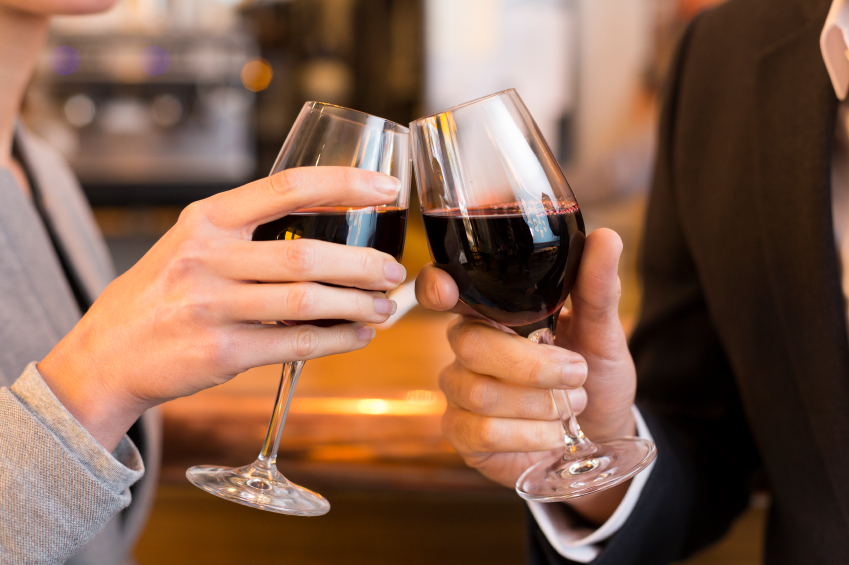 Dating back to ancient Mesopotamia, humans have enjoyed the making and drinking of wine. The health benefits of wine – particularly the red variety – have been praised by everyone from scientists to sommeliers, reinforcing the common belief that a little red wine each day is actually good for our bodies.
Clinical research on the subject has been rich and varied, featuring investigations into wine's potential to protect against depression, breast cancer, the signs of aging, liver disease – and even sunburn!
And now, a new study has emerged linking wine consumption with protection against cardiovascular disease (CVD), a condition responsible for approximately 29 percent of all deaths in Canada each year.
The First Study Of Its Kind
The study, aptly named "In Vino Veritas," was recently presented at the European Society of Cardiology (ESC) Conference in Barcelona. Led by primary investigator, Milos Taborsky, the long-term randomized trial is the first to reveal the preventative powers of wine for patients with moderate risk of developing CVD.
The study included 146 participants with markers of cardiovascular disease, whose controlled consumption of wine was tracked for one year – just under seven fluid ounces per day. Which wines did they drink? To preserve consistency, participants drank only red wine (Pinot Noir) or white wine (Chardonnay-Pinot) from the same year and wine region of the Czech Republic.
Exercise Is The Defining Factor
After gathering their results, the researchers discovered that wine consumption alone offered no benefits to patients with a predilection for CVD. However, participants who drank a daily dose of wine and engaged in moderate exercise at least twice a week, showed an increase in HDL cholesterol – the "good" cholesterol that helps prevent cardiovascular disease.
After examining the total effect of wine of each group of participants, Taborsky's team observed that "the only positive and continuous result was in the subgroup of patients who took more exercise," which in turn has led them to surmise that "there may be some synergy between the low dose of ethyl alcohol in wine and exercise which is protective against CVD."
An Ounce of Prevention…
From implantable devices to new oral anticoagulants, pharmaceutical testing on new therapies for CVD is varied and ongoing.  But patients with "heart disease" typically face a lifetime of dependence on several different drugs, which despite strict pharmaceutical quality control, can come with unwanted side effects. Taborsky's research – although still preliminary – offers a ray of hope for more natural preventative solutions. In order to refine and build on their current findings, the team plans to pursue additional studies of patients with higher risk for CVD, who are already taking medications AND pursuing regular moderate exercise. They will investigate whether or not a glass of wine each day boosts the body's natural CVD fighters, helping patients take fewer pills and live longer.
Do you think alcohol should be prescribed as a healthcare treatment option?